5 Gifts on Our Christmas List This Year
Featured
5 Gifts on Our Christmas List This Year
Christmas is just days away! Check out these five gifts we are hoping to find under the tree this year.
Whether you are still searching for a gift to get that special someone who has everything (or maybe you are self-gifting this year) here are five gifts that can be enjoyed year-round.
Aeron originally combined a deep knowledge of human-centered design with innovative, never-before-seen technology to deliver a chair unlike any other. Remastered for today's work and workers, Aeron now offers smarter weight distribution and suspension through 8Z Pellicle, and adjustable PostureFit SL that supports both the sacrum and lumbar to better nurture the natural S-shape of the spine. Available in three holistic material expressions, Aeron harmonizes with today's work places.

With a chair like this, getting back to work after the holidays isn't all that bad.
When the Eames Lounge Chair and Ottoman was introduced in 1956, there was nothing like it, and there is still nothing to equal it. Charles and Ray's modern take on a 19th century club chair has not only endured for decades, it has become one of the most significant furniture designs of the 20th century—instantly recognizable and enduringly fresh.
Now available in Mohair, this iconic piece has gained a spot on our list. Curling up by the fire on Christmas Eve has never looked so stylish than sitting in the Eames Lounge and Ottoman.
DWR Contract is now part of the Herman Miller Elements Portfolio. DWR Contract serves as a single resource for commercial furniture, lighting and accessories ideal for complementing the Living Office and completing ancillary projects, affording easy access to the largest available quick-ship inventory of products from top vendors around the world, as well as exclusive designs unavailable elsewhere.
This collection, a mix of both modern and classic designs, had too many options to pick just one for our list.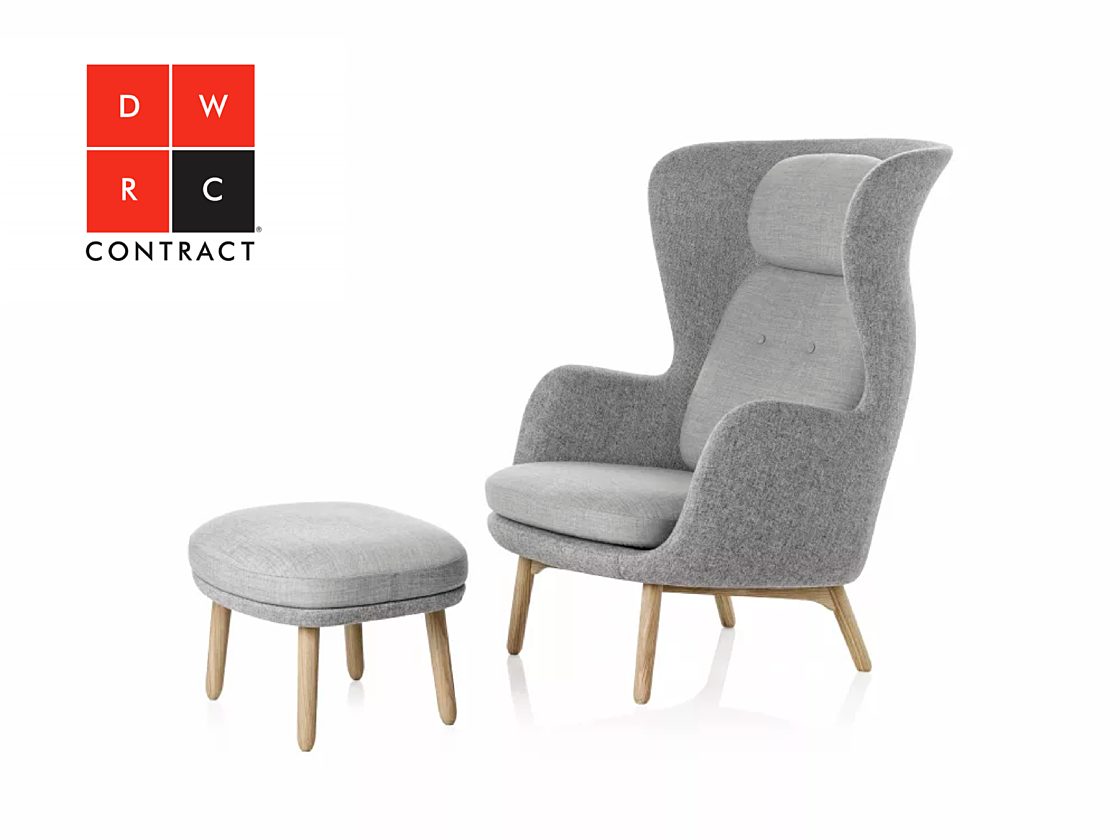 Because, who doesn't want a puppy for Christmas?

The organic form and playful spirit of the Magis Puppy are all characteristic of Finnish designer Eero Aarnio's oeuvre. Puppy can be conversation piece, a diminutive place to sit, or whatever else you imagine it to be. Available in small and medium sizes and a selection of finishes, Puppy will be a faithful companion to any setting.
The Hang-it-All was first designed in 1953, along with several other pieces of what the Eames's called "functioning decoration". Charles and Ray were keen on the playful use of color and re-purposing previous design elements, such as bent metal. Ray initially envisioned the Hang-It-All similar to a pegboard, where function met with creativity and structure.
The Eames Hang-it-All, now available in Dark Blue Maple version, has earned it's place our list. Perfect for holiday guests to hang up their coats during the cold winter months.