How Technology Has Transformed Today's Modern Office
Workplace Insight
How Technology Has Transformed Today's Modern Office
In a word, flexibility is the defining feature of tomorrow's workspace. Efficiency: a close second. In order to capitalize on the modern, shifting workforce, designers are forgoing tradition and creating blended workspaces that make use of cutting-edge technology.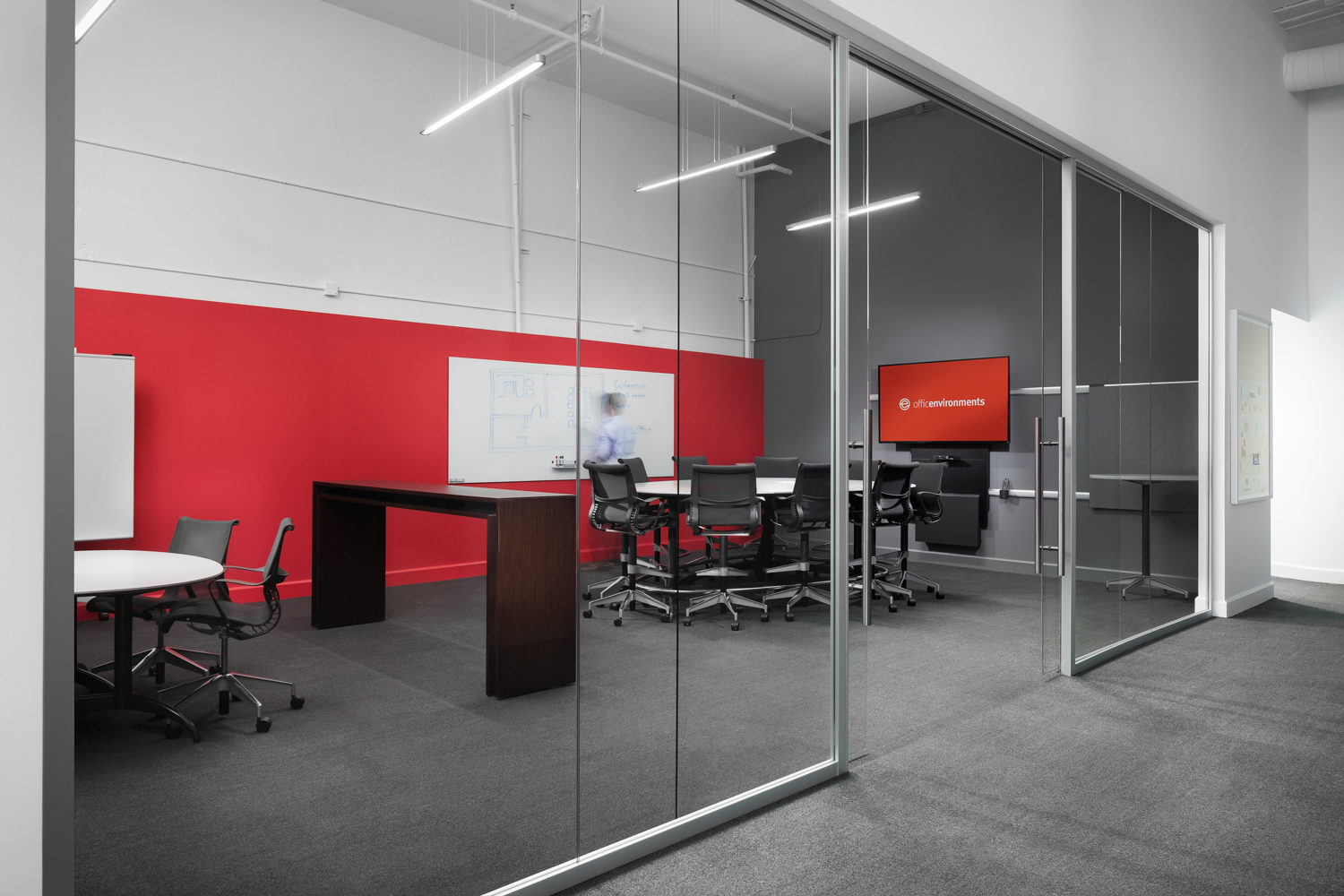 Sarah Hamby, Account Executive for Office Environments, believes that in order to stay relevant and address the needs of today's workforce, workspaces must adopt easy-access, mobile technology so employees can work anywhere, anytime.
To adapt to a flexible workplace where employees can pick up and work anywhere, modern furniture is including easy-access power and data tools for users to plug in and go.

"Easy-access power and data tools are important for creating tech-friendly workspaces. By including power access modules directly into the furniture, you are giving your employees more opportunities to charge, connect, and collaborate – and eliminating the need to crawl around on the floor to find an outlet. While it's best to add in power and data tools when selecting your furnishings, adding in power access to existing furnishings is easy with clamp-mounted surface modules or table top units," says Sarah.
As this Inquirer article points out, the rise of coworking has led designers to reconsider their workspace layouts: a shared working environment, where employees of different companies work together in one space, forces designers to ensure each space is fully capable of handling a wealth of working needs, from power access to collaborative breakout spaces.
Sarah has seen a shift in furniture design to accommodate the rapidly dominating world of wireless: from wireless charging to wireless office technology.

"Wireless charging is becoming increasingly popular for obvious reason and will likely become the only way to charge our smartphones in the future. Some of our furniture manufacturers are now including this technology in their work surfaces to allow users to charge their phone and tablets wirelessly whether they are at their desk, meeting in the conference room, or chatting in the breakroom. Another way to modernize your space is to add in wireless display products like ClickShare that allows users to instantly share their device's screen on a conference TV by simply plugging in the unit to their USB port on their device and cast their screen to a shared display. Not only will this save companies time and money often wasted by getting conference room technology to work, the ease of use for everyone promotes collaboration and information sharing," says Sarah.
"The ability to now work anywhere at any time, thanks to wireless technology and mobile devices, has changed how we design workspaces. Before, a tech-friendly workplace would have long rows of cubicles designed to support bulky CPUs and monitors. But to meet the needs of today's worker and to support the new technologies we use, we are seeing companies creating lounge areas that double as work areas with plenty of tools to connect and share ideas," says Sarah.

As society becomes more reliant on cloud-based, digital technology, it's becoming increasingly important to provide a workspace that allows an employee to login -- with no interruptions and no loss of efficiency.
Designers, as Sarah mentions, are constantly innovating new, exciting furniture that capitalizes on the growing use of technology in the workforce, from wireless charging surfaces to robust cloud-based services that allow an employee to work from anywhere.
With this influx of technology, workspaces are transforming into lounge areas that simultaneously handle a wealth of workspace needs. Less concern for physical storage means more emphasis on inviting, creative spaces that breed communication and collaboration between employees -- even from different companies.
From quality furnishings to installation, Office Environments creates innovative, well-designed workplaces that allow your organization to thrive. Drop by one of our locations in Alabama and Florida or visit www.officenvironments.com to learn more about us and how we can transform your workplace.