Perspectives Vol. 01 Available Now!
Inspiration
Perspectives Vol. 01 Available Now!
Check out our first-ever edition of Perspectives, a digital flip book packed with thought-starters and insights from some of the world's leading design visionaries.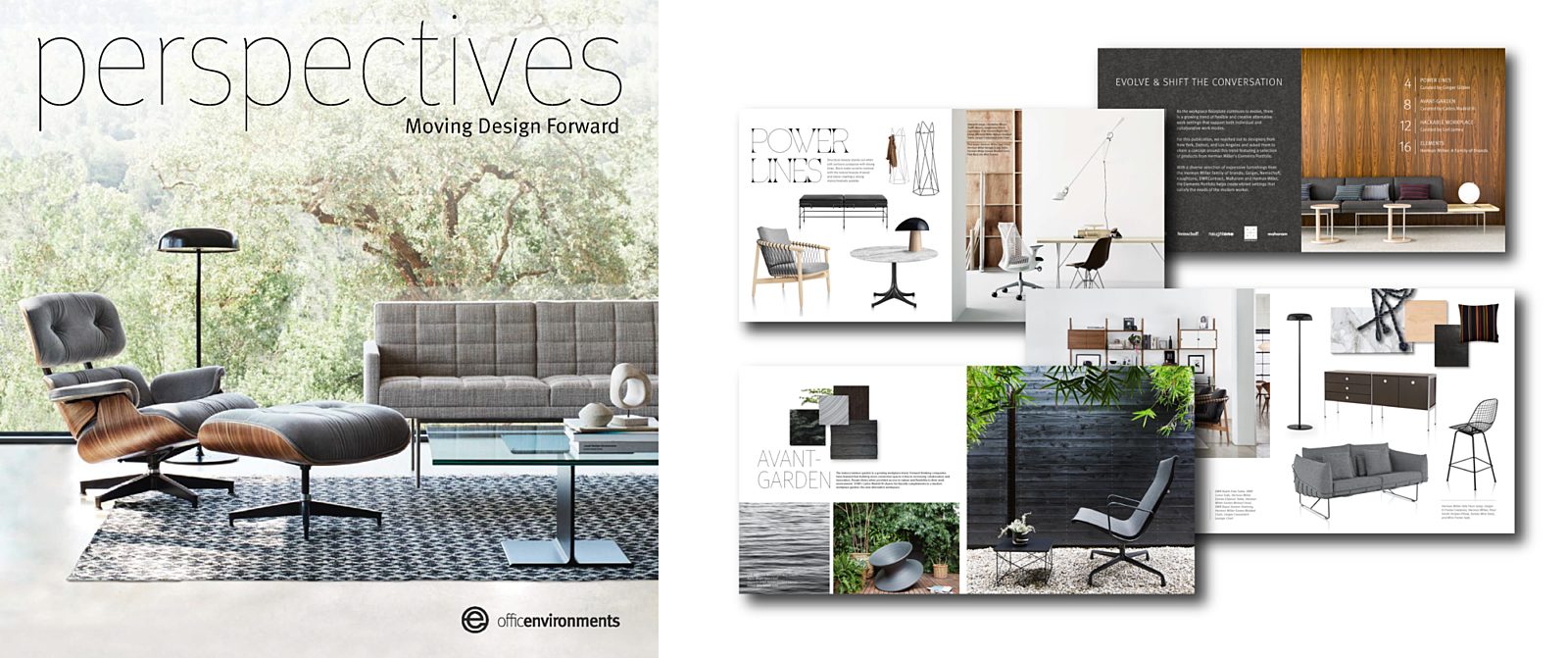 As the workplace floorplate continues to evolve, there is a growing trend of flexible and creative alternative work settings that support both individual and collaborative work modes.
For this publication, we reached out to designers from New York, Detroit, and Los Angeles and asked them to share a concept around this trend featuring a selection of products from Herman Miller's Elements Portfolio.
With a diverse selection of expressive furnishings from the Herman Miller family of brands; Geiger, Nemschoff, naughtone, DWR Contract, Maharam and Herman Miller, the Elements Portfolio helps create vibrant settings that satisfy the needs of the modern worker.
Related | 13 Must-See Products from Herman Miller's Family of Brands at NeoCon 2018
We hope you enjoy our first-ever edition of Perspectives from Office Environments! Check back later for future editions filled with more design inspiration and insights.