Pandemic Proofing: How to Reconfigure your Office Space
Workplace Insight
Pandemic Proofing: How to Reconfigure your Office Space
It's no secret that the COVID-19 pandemic has forced employers and workers to adapt to new ways of getting work done. Working from home has become the new normal, commutes have been diminished to just a walk to the kitchen table, and in-person meetings have been replaced by Zoom calls.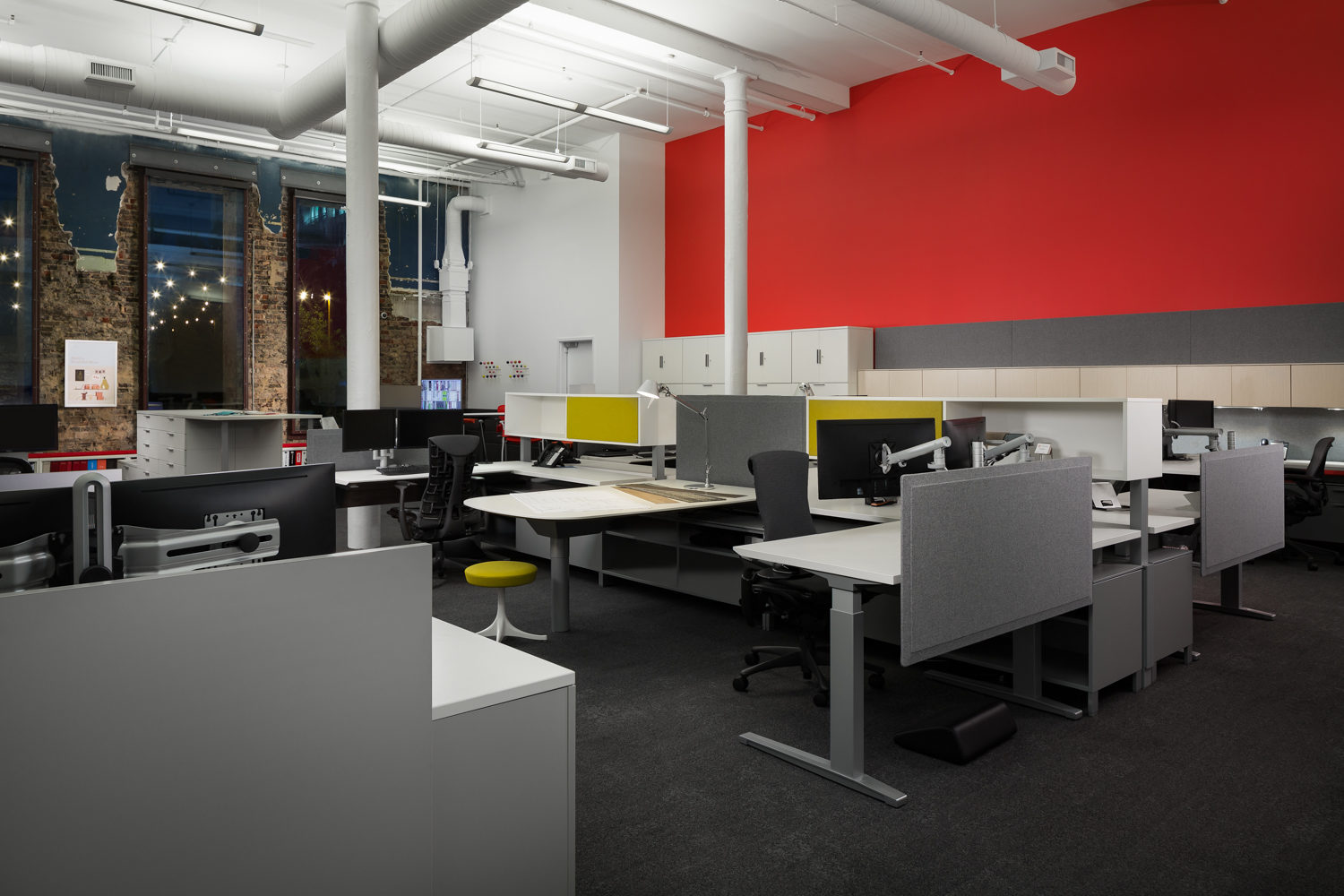 But, as restrictions begin to lessen, what will the workplace of the future look like? Will this "new normal" become just "normal?" Will COVID-19 forever change the way we work? How will offices adjust to become safer working environments?
How COVID-19 will change the workplace of the future
Every workplace will react differently, but here are a few ways experts predict COVID-19 will change the workplace of the future.
1. Physical distancing will continue. SHRM predicted that workspaces will evolve to allow plenty of physical distancing. Physical distancing efforts may include a staggered or rotating workforce in the office, reduced capacity in conference rooms, limited access to common areas, and decreased in-person gatherings.
2. Health and hygiene will be prioritized in office design. Pandemic-proofing offices may involve short-term fixes, new working patterns, and long-term design upgrades that prioritize health and hygiene, according to BBC. Likewise, The New York Times reported that the pandemic may mean the end of the open-floor office. Pandemic-proofing measures might also include sneeze-guards, materials that can withstand heavy cleaning, handwashing stations, touchless features, and more.
How to pandemic proof your office by reconfiguring your space
As you plan for the return of workers to the office, consider reconfiguring your workspace to provide your employees with a sense of safety. Here are a few ways to prioritize health and hygiene in your office design:
1. Reconfigure the workspace to create more distance between employees. Space desks at least six feet apart and discourage shared equipment or workstations. You can also incorporate physical barriers, like plexiglass or plastic dividers, to divide desks and workstations.
2. Rework meeting rooms and common areas. Cramming teams into large conference rooms may not be conducive to physical distancing. Consider reworking large meeting rooms into smaller spaces where employees can meet with fewer people while keeping a safe distance from each other.
3. Keep the office sanitized. Select furniture and materials that can withstand frequent and heavy cleaning, like stone and laminate. Check out these tips for keeping your office furniture clean.
4. Install handwashing and sanitizer stations. Give your employees the opportunity to wash their hands upon entering the office and frequently throughout the day by adding appropriately-placed handwashing stations.
5. Minimize the surfaces that employees need to touch with their hands. Consider replacing door handles with doors that can swing both ways, installing motion lights in each room, and adding motion features to all bathroom features.
Challenging times require creative office reconfiguration
The designers at Office Environments are here to help you think about pandemic proofing your office space and determine how to reconfigure your office to ensure your employees feel safe.
At Office Environments we specialize in providing creative workplace solutions that include fitting furniture, adequate storage, and prefabricated interiors for healthcare, business, education, and government spaces. Contact us today to learn more about office reconfigurations and how our team can help you get back to work!